---
MASS TIMES
St. Aloysius
Saturday - 5:00pm
Sunday - 10:30am
Tue, Thur, Sat - 8:30am
---------------------------------
Ss. Cosmas & Damian (Orting)
Sunday - 8:30am
Wed & Fri - 9:30am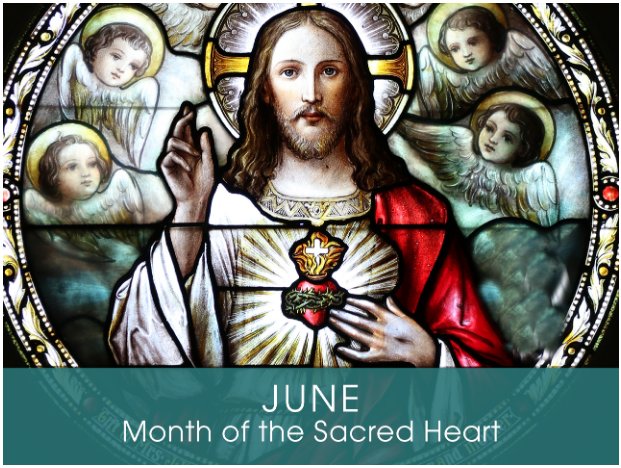 Month of the the Sacred Heart of Jesus
Devotion of the Month
Devotion to the Sacred Heart of Jesus is one of the most popular Catholic devotions. Although it was beloved in previous centuries, Jesus appeared to St. Margaret Mary Alacoque in 1673, showing her a vision of the now-famous image of His Sacred Heart, surrounded by flames. He said to her: "My Heart is so full of love for men that It can no longer contain the flames of Its burning love. I must discover to men the treasures of My Heart and save them from perdition." She was given the special mission to spread devotion to His Sacred Heart throughout the Church. Jesus gave St. Margaret Mary many promises associated with this devotion, and requested that a feast day in honor of His Sacred Heart be instituted on the Friday after the Octave of Corpus Christi. In 1856, the Feast of the Sacred Heart was spread to the Universal Church, and in 1899 Pope Leo XIII solemnly consecrated all mankind to the Sacred Heart of Jesus, calling it "the great act" of his pontificate.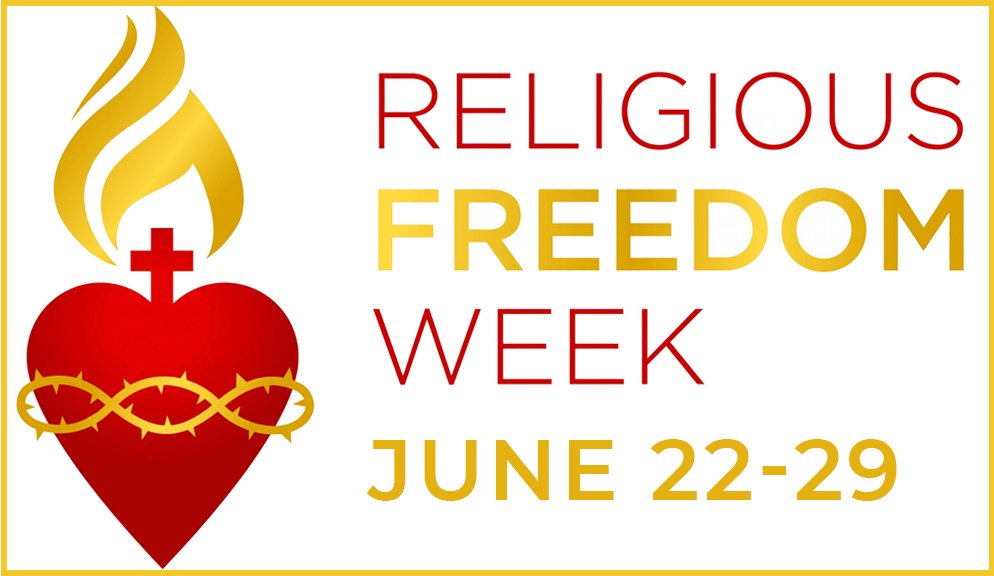 Religious Freedom Week 2023: Embracing the Divine Gift of Freedom takes place June 22 through June 29. Religious freedom allows the Church, and all religious communities, to live out their faith in public and to serve the good of all. Beginning with the feast of Sts. Thomas More and John Fisher, the USCCB invites Catholics to pray, reflect, and act to promote religious freedom. Resources will be available at www.usccb.org/ReligiousFreedomWeek.
The Divine Mercy Message and Devotion
The message of The Divine Mercy is simple. It is that God loves us – all of us. And, He wants us to recognize that His mercy is greater than our sins, so that we will call upon Him with trust, receive His mercy, and let it flow through us to others. Thus, all will come to share His joy.

The Divine Mercy message is one we can call to mind simply by remembering ABC:
  A - Ask for His Mercy. God wants us to approach Him in prayer constantly, repenting of our sins and asking Him to pour His mercy out upon us and upon the whole world.
  B - Be merciful. God wants us to receive His mercy and let it flow through us to others. He wants us to extend love and forgiveness to others just as He does to us.
  C - Completely trust in Jesus. God wants us to know that all the graces of His mercy can only be received by our trust. The more we open the door of our hearts and lives to Him with trust, the more we can receive. Learn more here...