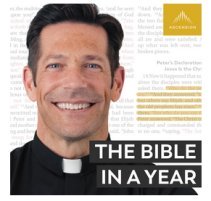 The original author of this quote is unknown, but it is exactly right. The Bible is God's Word. Many Catholics know they ought to read the Bible more often, but struggle to understand it.
The Bible in a Year is one of the newest Ascension podcasts! You can access all the Bible in a Year episodes, so far, at this link.
If you want to save time, you can always bookmark this page on your computer for quick access to the podcast.

DAILY MASS ALWAYS AVAILABLE!
---
PLEASE CONTINUE TO PRAY!
Please continue praying the rosary during these uncertain times as we continue to seek the intercession of Our Lady of Seattle for protection from this pandemic.

Prayer to Our Lady of Seattle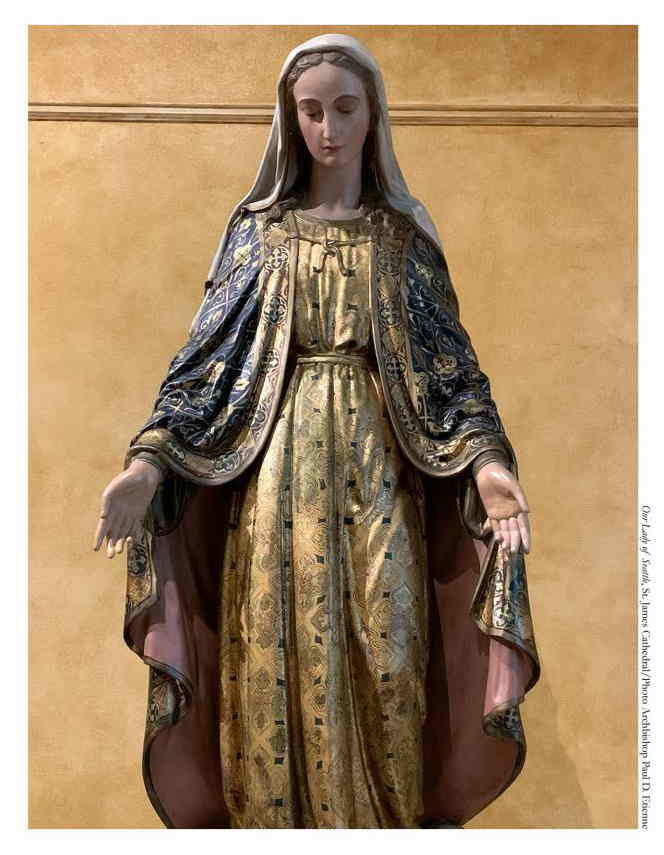 Holy Mary, we come before you as spiritual children in great need, seeking your intercession, and asking that your mantle of love surround us to console, protect, and lead us to your son Jesus. 
We entrust all of God's family, especially the church in Western Washington, into your immaculate hands. With your son Jesus' gentle power you can undo any knot in our church, and in the lives of believers who entrust themselves to your care. 
Today I especially entrust to you [mention request/Coronavirus here], and I ask that --through your intercession, and that of St. James, our guardian angels, and the faithful in our archdiocese -- we may be free from every spiritual and temporal ill, and be safely led to encounter your son's merciful, sacred heart. 
Our Lady of Seattle, Undoer of Knots pray for us!
PRAY THE ROSARY DAILY!
Wherever you are, you can pray the rosary in communion with millions of Catholics all over the world. You can play these directly from our website. These are just a sample of what you can find on YouTube to help you pray the rosary...