The Annual Catholic Appeal Is Underway
The 2020 Annual Catholic Appeal is underway! Archbishop Etienne's letter is arriving in homes now. We are seeking everyone's participation this year so that we reach our goal as quickly as possible!

WAYS TO GIVE TO THE ANNUAL CATHOLIC APPEAL
· Donate Online with credit/debit/direct bank withdrawal
· Pledge Only – submit your pledge (through the pledge card, envelope or online) and you will be sent monthly reminders.
· Cash or Check – make checks payable to Annual Catholic Appeal
· Donate Stock – call 800-422-5417 for broker instructions
· Donate through your IRA – contact your IRA administrator and have your gift sent directly to the ACA Office, 710 9th Ave, Seattle WA 98104 – include your name, ACA ID# and the parish you want the gift credit to go to.
· Payroll Deduction – some employers offer this option – check with yours

Can my gift be doubled?
Many companies MATCH gifts to the Annual Catholic Appeal! Check if your employer has a Matching Gift program and help your parish maximize their Annual Catholic Appeal Rebate! Once your payment has been received OR pledge has been paid in full, you can apply for the match per your employer's instructions. Contact our office for the Tax ID# to be used for this matching gift option, 360-829-6515.

All gifts have until April 2021 to be fulfilled. Thank you for your support and participation!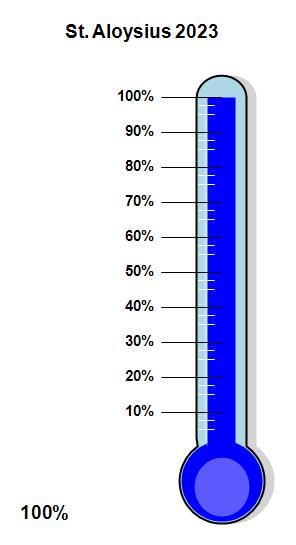 Goal: $25,010.00
Pledged: $30,505.00
Percent of Goal: 122%
Participation: 55%
Possible rebate after all
pledges are paid: $5,495.00
Total received over goal
to fund our parish project:
---